Cover of "Auditions are Just the Beginning"

Cover of the small booklet for musicians called "Auditions are Just the Beginning, A Career Guide to Orchestras". The cellist is Louise Trudel playing with the National Youth Orchestra of Canada in Grant Hall at Queen's University. She is currently assistant principal cello of the Orchestre Métropolitain du Grand Montréal as well as being a performer with many other musical groups.

The authors of the booklet were Wendy Reid and Christopher Weait with an introduction by Mario Bernardi.

Wendy Reid was the first administrator of 'Orchestra Openings for the Association of Canadian Orchestras. At the time of publication, Christopher Weait had been co-principal bassoonist of the Toronto Symphony Orchestra. He was a member of the Chamber Symphony of Philadelphia and was the founder and music director of the Toronto Chamber Winds. He has taught at major universities and music festivals in Canada and the United States. If you check the authors out on Google, you will find many more recent reference to there impressive, ongoing and developing careers.

I once photographed Chris Weait in my studio and did the cover for a booklet he wrote on bassoon playing.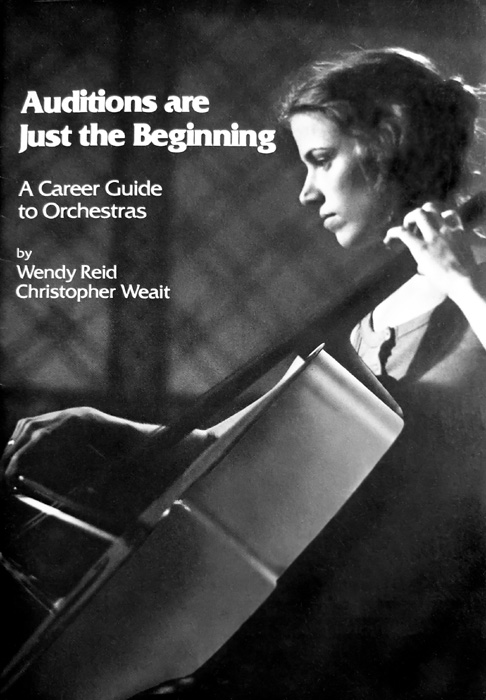 © Cover photograph Arnold Matthews